Small Bathroom Designs for Different Stages Of Life
Different stages of life, including needs, functionality, and priorities all influence what works in modern bathroom design. From jet-set lifestyles to family life, bathroom designs range from luxurious to simple and practical. Here are three small bathroom ideas for three different stages of life.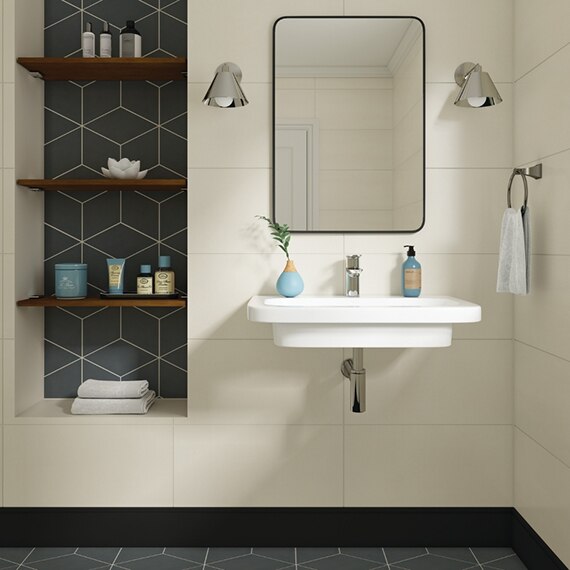 Opt for Black Tile to Recreate a Modern Feel
Busy professionals want to relax and if your bathroom is tight on space, you can still go big on design by focusing on modern details. To achieve the look of a tiny, exclusive spa without going overboard, consider geometric, dark tile like
NeoConcrete
. Go even further by creating an extravagant bathroom surround with
Color Appeal
in Sea Pearl Blend. If you want a less monochromatic look, break up the black with dark brown, gray, or white tile.
Add Cool-Toned Color to Recreate the Ocean
At any stage, you can give your bathroom an ocean feel by blending subdued blue and green glass tiles from our
Refluence
collection. Families with young children likely want a small bathroom design that is lively, colorful and playful. If you're designing a small, kid-friendly bathroom, start with
Color Appeal
mosaics in vibrant yellow, cherry, orange peel or Hawaiian ocean on the bathtub surround. Repeat the theme around your bathroom sink surround to complement the look. And for a great design touch, finish off the ocean theme with matching blue tiles on the floor.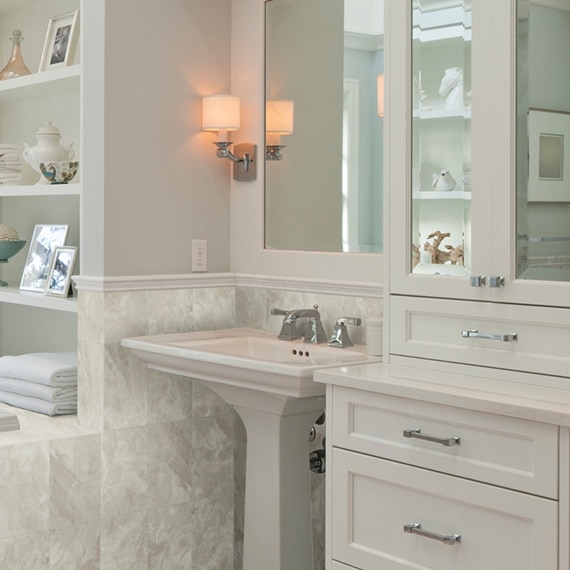 Use Neutrals for Clean, Classic Lines
Retirees will likely desire a small bathroom that is safe, easy to navigate, and generally appealing for anyone.
Don't sacrifice style, but seek a design that's functional and practical. Regain precious bathroom space by removing the bathtub and replacing it with a charming tiled walk-in shower. By preserving the streamlined look, your small bathroom design will not only be useful but attractive.
Whether designing a spa-like retreat for busy professionals, a beach playground for young families, or a practical bathroom for older couples, you can't go wrong with small bathroom design.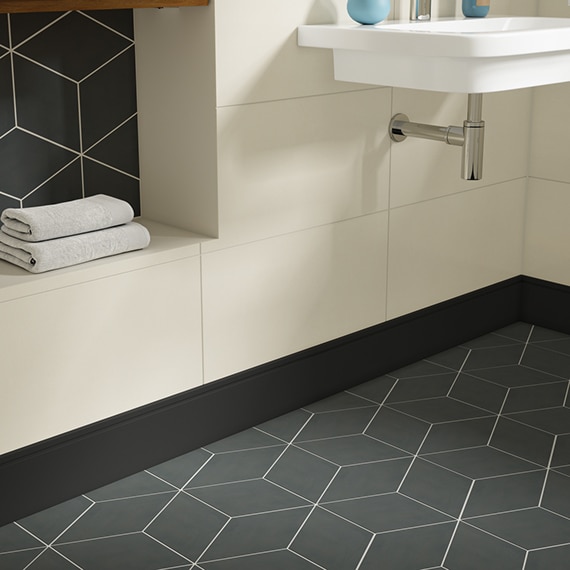 Neoconcrete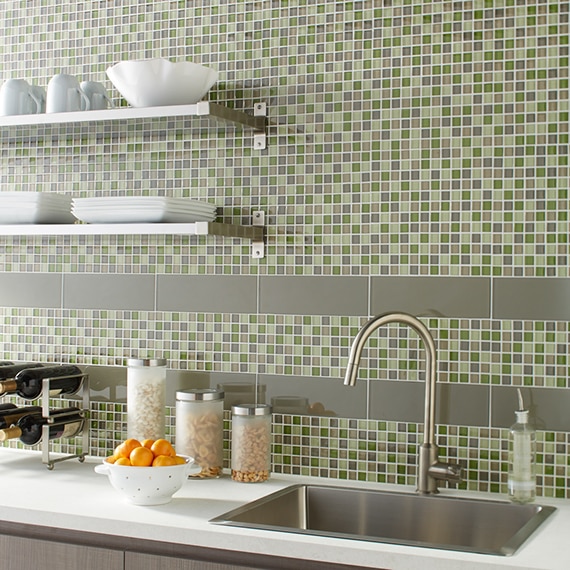 Color Appeal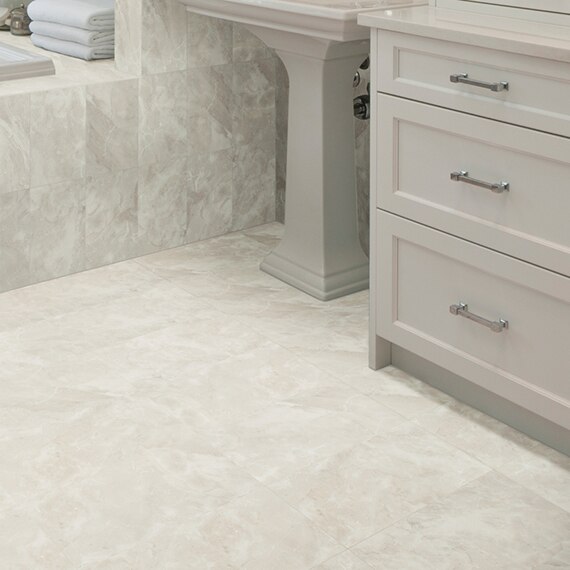 Mirasol