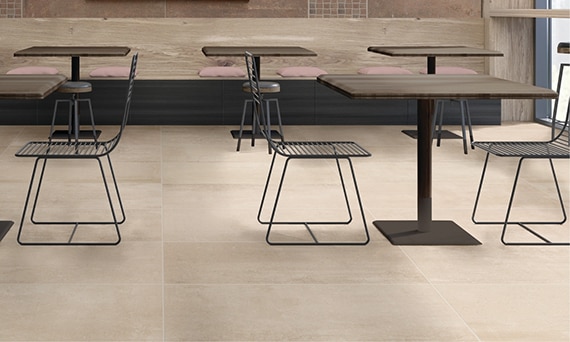 LARGE FORMAT TILE INSTALLATION TIPS
Get the most out of your American Olean products by following these helpful instructions for installing large format tile.
DO'S & DON'TS
Large format tile installation requires particular attention to proper substrate preparation, grout joint sizing, trowel selection and mortar coverage.

When installing large format tile, there must be at least 90% mortar contact and a minimum grout joint of 3/16".

Large format tile must be installed on a level substrate.
INSTALLATION REQUIREMENT
For proper bonding, medium bed mortar should be used in installing tiles with a dimensional length greater than 20" x 20", large rectangles or tiles with greater dimensional thickness than normal.
Back buttering tiles of this nature in the installation process will also assure proper coverage for the body.