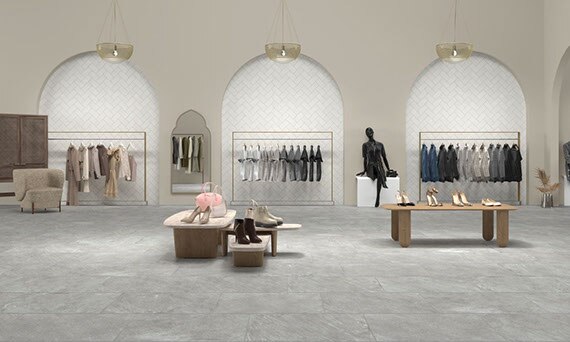 New Products
American Olean debuts its latest looks for the season. From large format ultra-realistic barnwood planks to natural stone inspired floor and wall combinations, American Olean offers designs to personalize any space.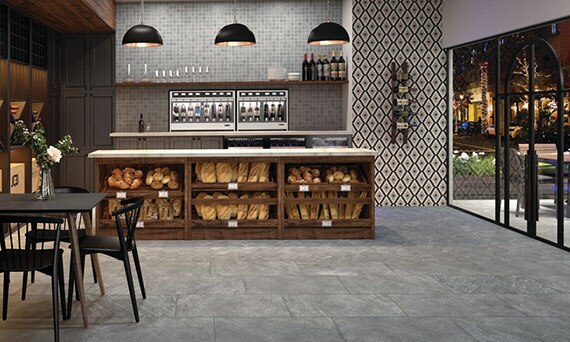 Solstice™
Solstice™ combines the timeless looks of marble and slate in a greyscale color palette. The variation of movement characteristic of natural stone is showcased in its extensive size offering which includes 15x30, 4x8, 8" hexagon, a 2x2 mosaic and a cut to size 5x30. Customize your design with lattice or herringbone installation patterns in the 4x8 and 5x30 sizes. The entire collection features StepWise™ Technology making this a perfect selection for outdoor installations like walkways and patios.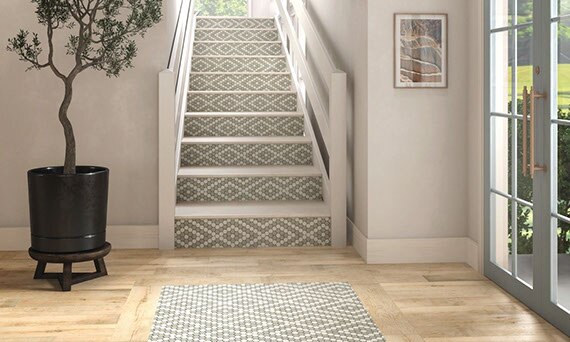 Unglazed Mosaics
Always a classic, Unglazed ColorBody™ Porcelain Mosaics provide unlimited options for virtually any space. From sophisticated neutrals to saturated deep tones to crisp, contemporary brights, the palette delivers a timeless and trendy color lineup. The size and shape options complete the design story, while standard and custom pattern options offer true freedom of expression.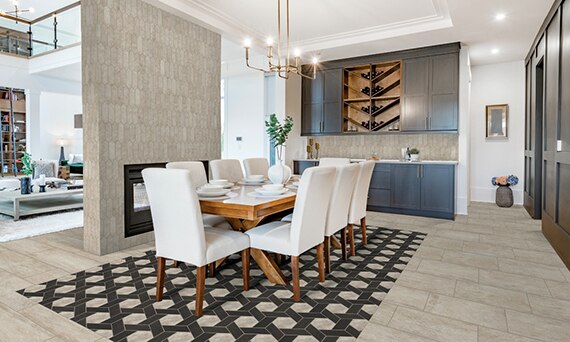 Historic Limestone™
Historic Limestone™ honors the timeless look of limestone with an urban rustic twist. The complete floor, wall and, mosaic assortment revive the appeal of limestone through authentic graphics shown in each piece. Paving the way for design innovation, a new Landmark Hex beautifully combines the look of limestone and wood, creating an intricate latticework pattern. This collection also features Stepwise™ Technology, making it up to 50% more slip-resistant than ordinary glazed tile and allowing you to extend the visuals of stone from your indoor to outdoor spaces. Celebrate limestone's classic appearance while reaching new heights through a mix of shapes and sizes.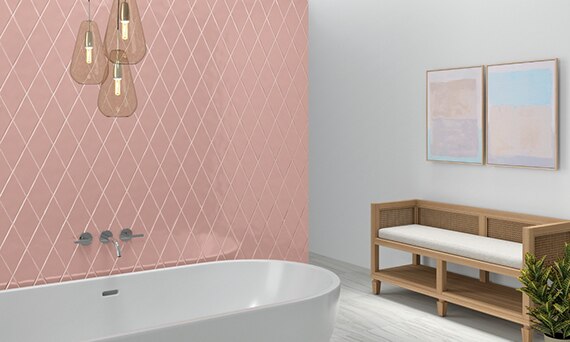 Playscapes™
Inspired by mid-century modernism, Playscapes™ showcases a lively array of unique wall tile shapes. Each piece has a translucent glaze with an undulated surface mimicking a handcrafted structure. Seven tasteful hues, designed to express today's color trends, are included in this collection for vibrant or delicate spaces. Three different shapes – a 6" Arabesque, 4" Hex, and a 3 x 6 Harlequin embody their own sense of style, perfect for building your personal design aesthetic.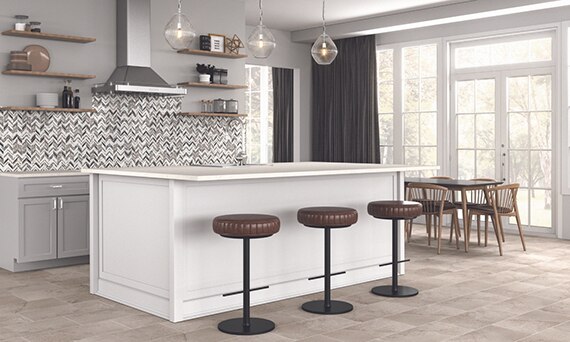 Stone Theory™
Stone Theory™ blends nature with a contemporary flair. Inspired by the fusion of marble and quartzite, the three neutral colors are offered in popular large format sizes for both floor and wall applications, including a modernized 6x18 wall tile. A stunning tiffany glass and antiqued mirror mosaic, inspired by the Art Deco period, accentuates its intriguing stone visuals and contrasting veins. Add a striking yet calming ambiance to any space with Stone Theory.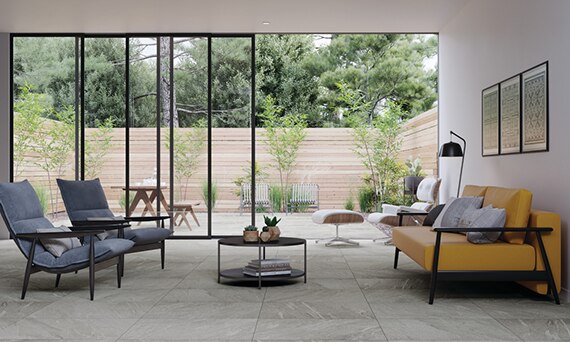 Montesano™
With a stone-like finish and earthy colors, Montesano, a porcelain stoneware, recreates visuals of the rarest quartzites found in nature. An elegant, soft structure adds a tactile accent to each individual piece, while a gentle liner grain helps form an authentic look. This collection gives you the ability to create a contemporary atmosphere. Upgrade from the traditional 12x24 to a more dramatic 15x30 size and complement your design with a stunning chevron mosaic. Montesano delivers on both design and durability with the addition of StepWise™ technology for superior slip resistance in both indoor and out settings.
Crafter™
Transform any space to reflect your artistic vision with Crafter, a concrete look inspired by visuals of unique fibers found in craft paper. Popular large format sizes available in five on trend colors offer a clean canvas to achieve various design aspirations, two 8" hex deco's create an eye-catching tri-dimensional effect with a strong aesthetic appeal. Reach new heights of contemporary design in both commercial and residential spaces.