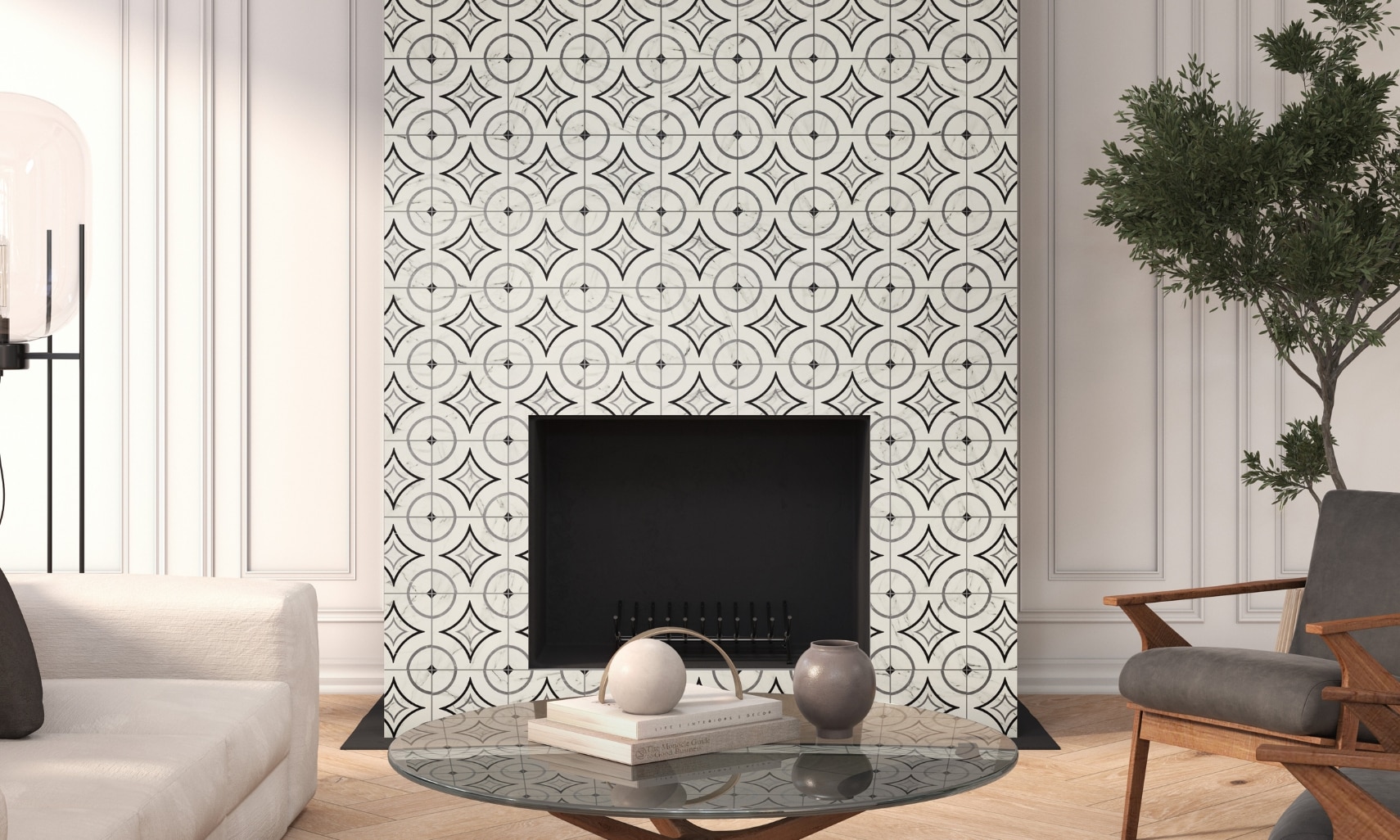 New Products
American Olean debuts its latest looks for the season. From large format ultra-realistic barnwood planks to natural stone inspired floor and wall combinations, American Olean offers designs to personalize any space.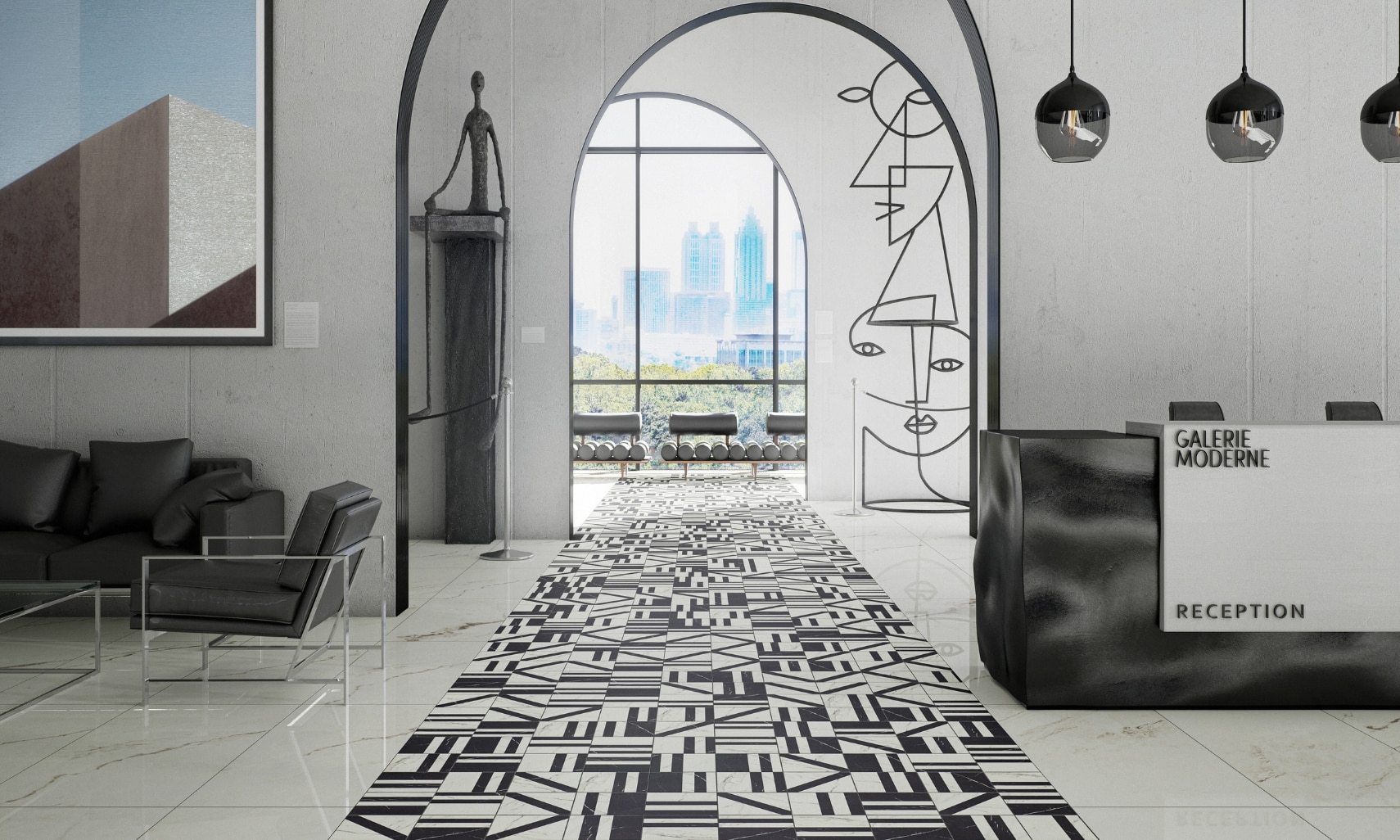 Clarasea™
Celebrate the return of the roaring '20s with the encaustic floor tile and mosaic collection, Clarasea. Inspired by the lavish lifestyle era, Clarasea offers geometric designs drizzled with& metallic accents on 8 x 8 porcelain floor tile. Complete the ensemble with marble look mosaics, perfect for shower floor installations and more.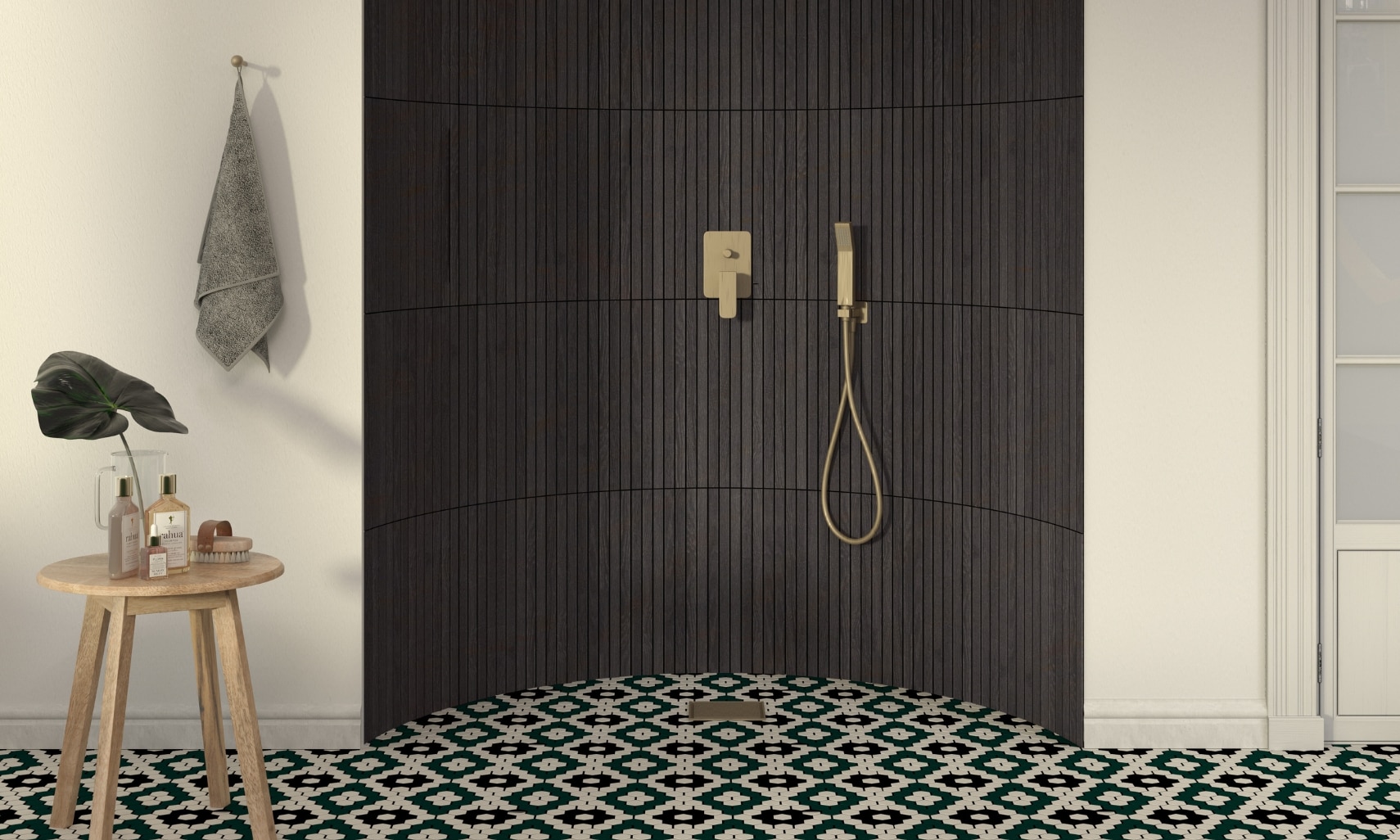 Debonair Estate™
Debonair Estate takes a sophisticated approach to the natural essence of wood. This ColorBody™ porcelain tile, available in an 8 x 48 plank and an ultra-modern 1 x 24 mosaic, was inspired by Nordic minimalist design. Crafted with RevealSync 3D™, our new glazing technology that synchronizes the wood graphic and the structure for a truly authentic design. Debonair Estate achieves the timeless style of natural hardwood without the hassle.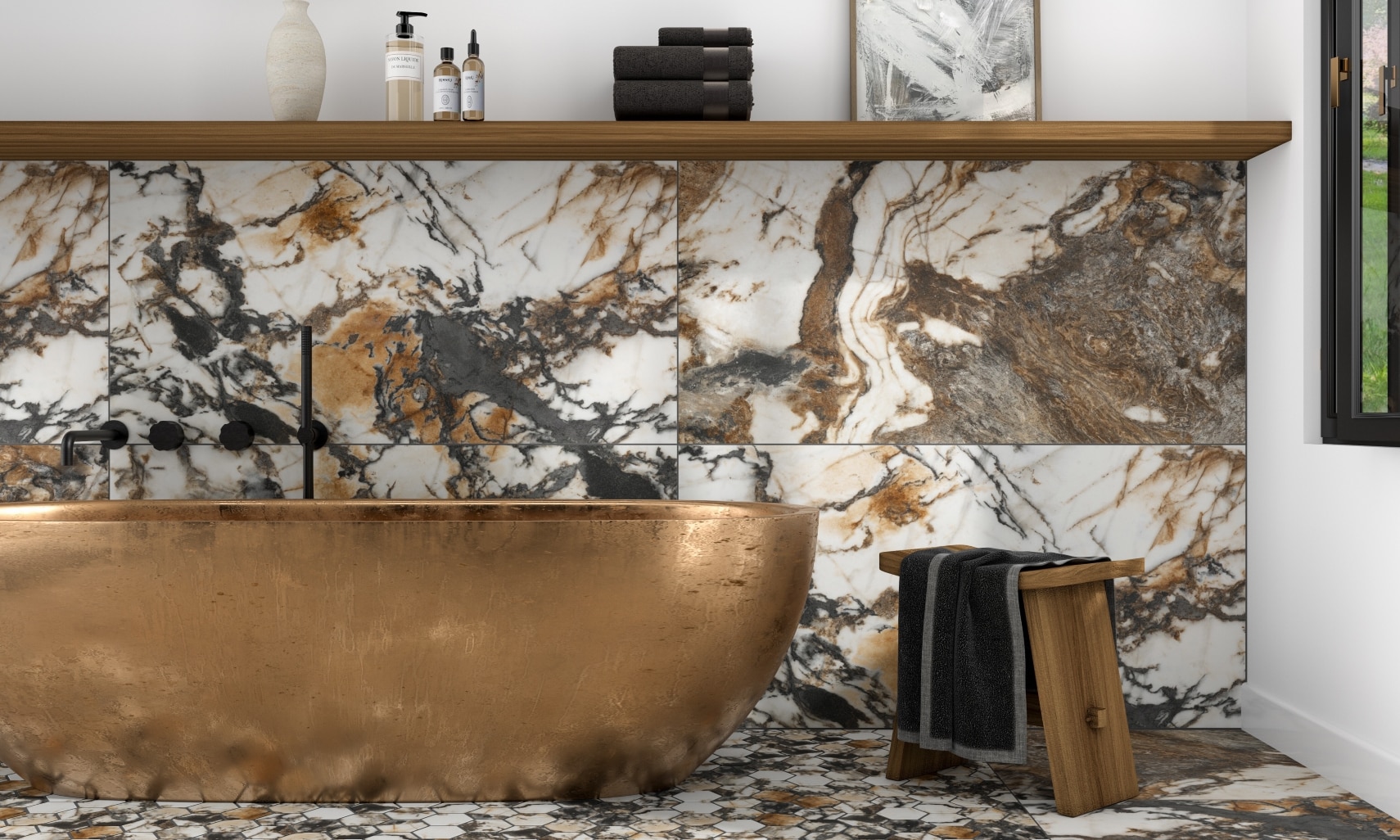 Foyer™
Make a grand entrance with our 100th anniversary benchmark collection, Foyer. This striking marble look tile will create a lasting impression with bold veining in three commanding colors, combined with the durability of ColorBody™ porcelain. Achieve your high-end dreams, complete with decorative mosaics and extra-large size offering: a series so special, it needed 100 years of American Olean craftmanship to design.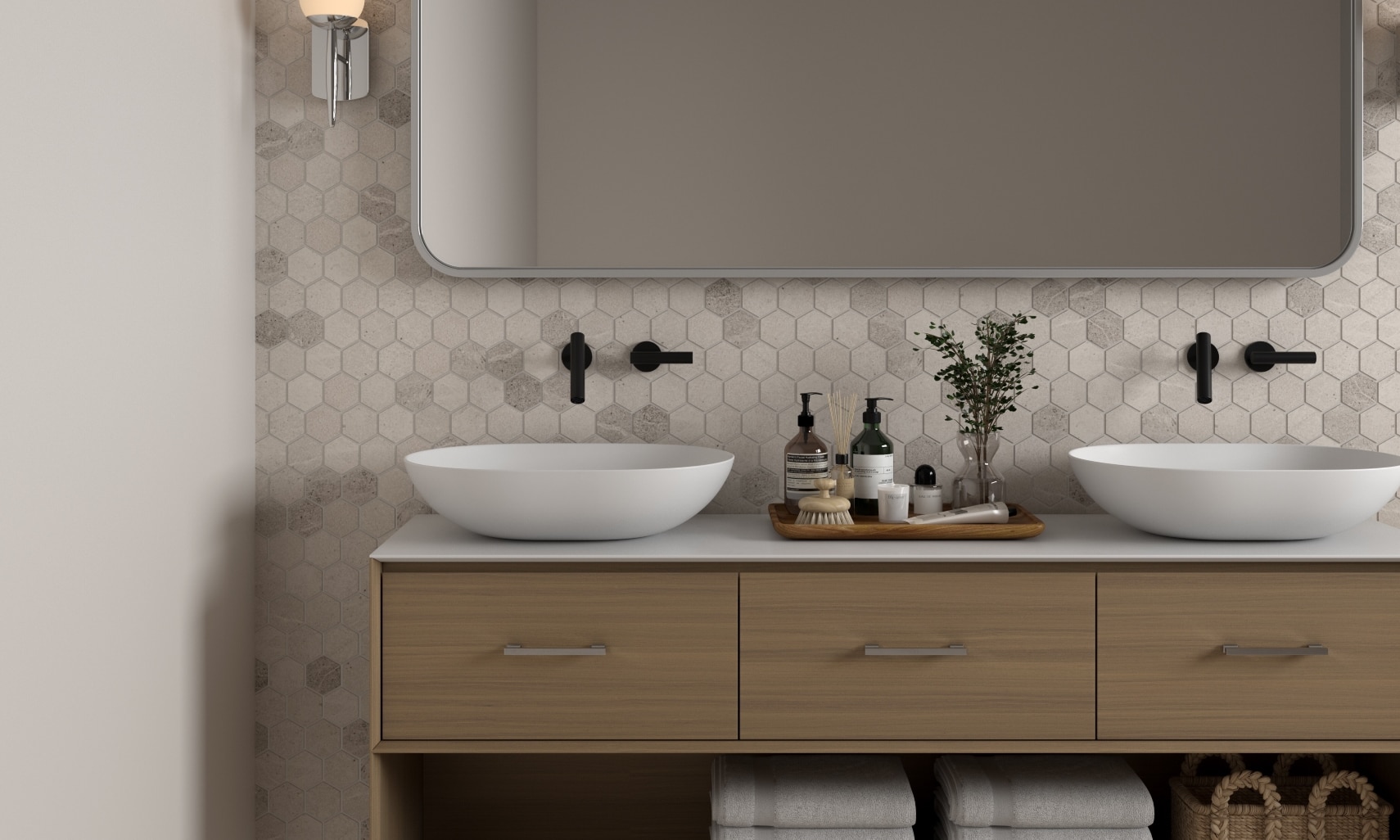 Primstone™
A simplistic staple, this stone look tile creates a cohesive design solution for your project. Capturing cool and warm tones, Primstone is patterned after the Lucca stone found in the Tuscany region of Italy. Its subtle movement provides the perfect backdrop for any space. Proudly made in the U.S.A., this porcelain tile comes in two essential colors with a matte finish.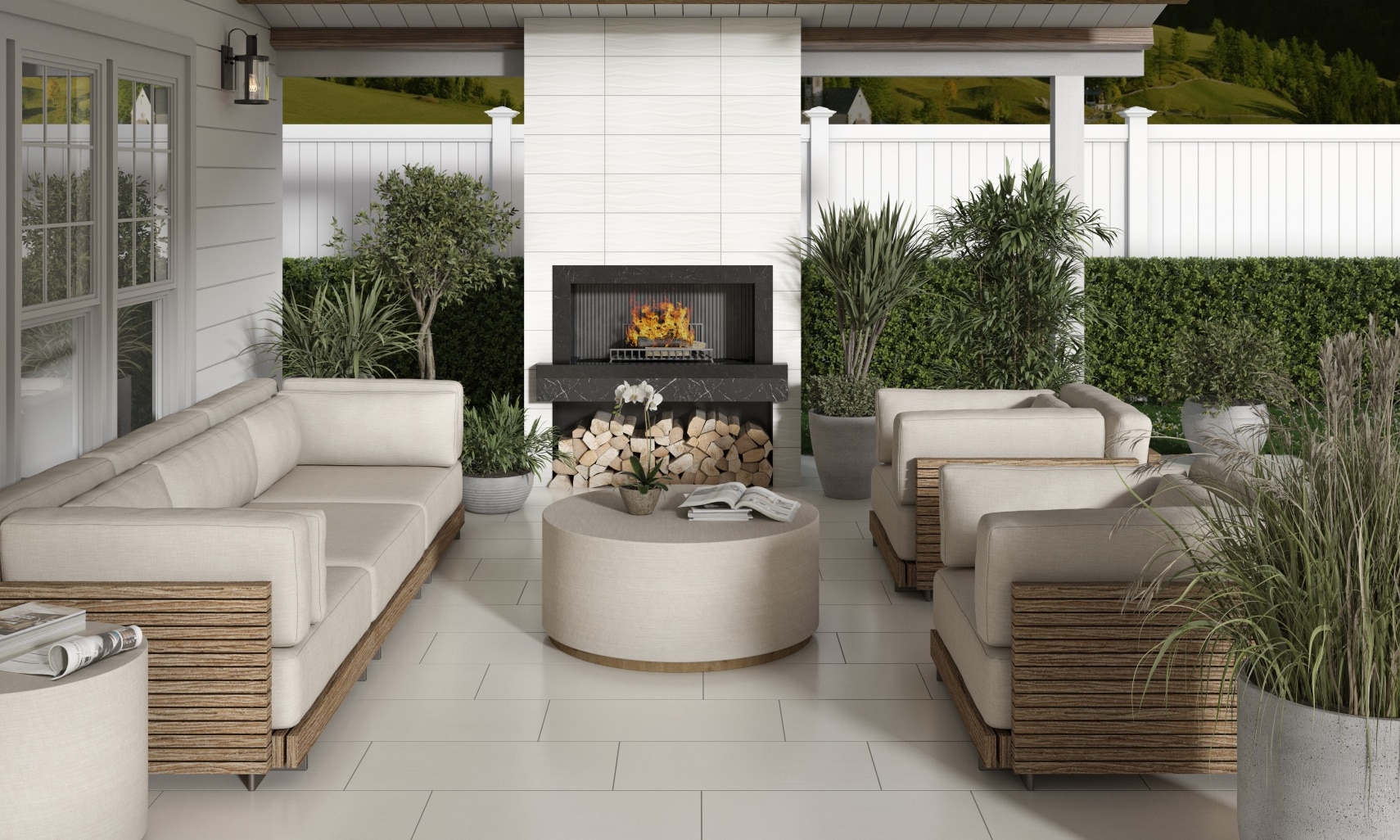 Subtle Strands™
Soft, woven movements mark this minimalist concrete look tile. Ready to withstand heavy foot traffic, Subtle Strands is a ColorBody™ porcelain tile available in a variety of neutral shades and the most popular sizes. An understated textured surface adds interest and depth, while the calming color selection creates a unified space. Your design product is complete with Subtle Strands.