Styling With Tile
Proven In Tile
Tile has been a popular and trusted choice for residential and commercial projects for ages, and it's still one of the most fashionable, versatile materials on the market from which you can bring beautiful design ideas to life. Because it is durable, reliable, easy to maintain, and available in a wide selection of styles, textures and sizes it's well-suited to modern lifestyles.
Stone
Enjoy the timeless beauty of stone in your residential or commercial space. Popular with savvy homeowners as well as professionals because of its splendor and versatility, natural stone tile can add value to your property while conveying a soft, natural vibe that makes projects luxurious and sophisticated or rustic and stylish.
· Perfect for floors, backsplashes, and feature walls
· Delivers timeless beauty and adds value
· Hygienic and easy to maintain
· Works well in residential or commercial designs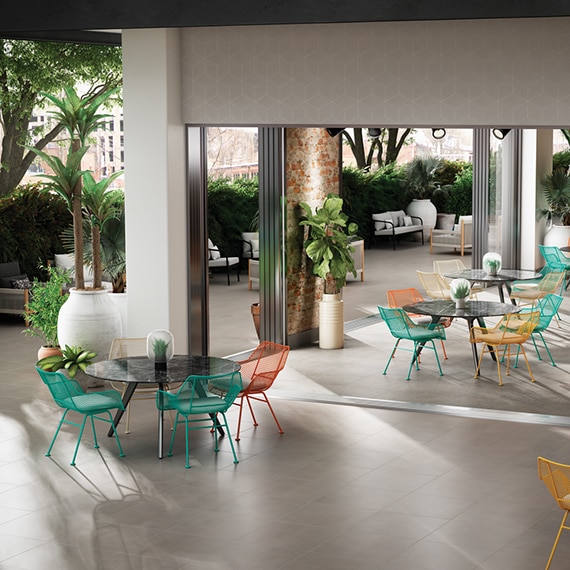 Concrete
Concrete tile is strong and extremely durable so it's a fantastic choice for high-traffic areas in commercial or residential settings. Versatile in both form and function, and available in many colors, concrete tile is great for any indoor or outdoor space. Use it for floors, walls, countertops, pool areas, patios, and fireplaces to add contemporary style or in bathrooms, living areas or kitchens to create a modern, industrial feel.
· Top choice for commercial projects and areas with heavy foot traffic
· Strong and long-lasting so they rarely require replacement
· Available in various colors and sizes
· Requires little maintenance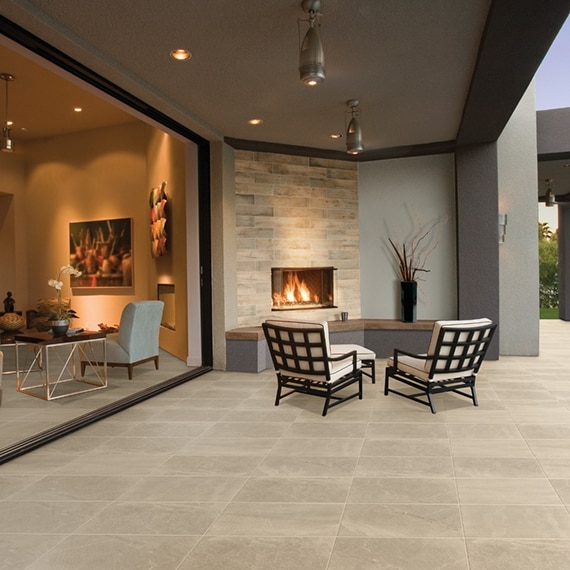 StepWise™
StepWise Technology is our patented technology that makes tile 50% more slip-resistant than regular tile and it never wears off. StepWise has the same durability and reliability you've come to trust from American Olean for your commercial or residential projects.
· Slip-resistant and great for interior or exterior spaces
· Worry-free maintenance
· Durable and reliable
· Made In the USA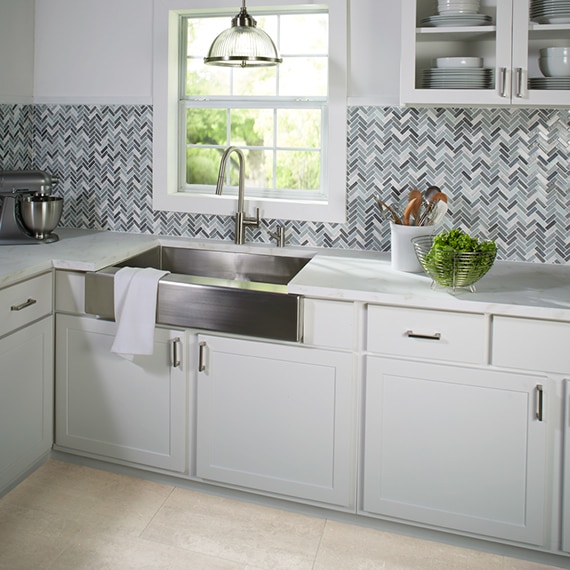 Mosaics
Great for adding pops of color or creating brilliant backgrounds, mosaics are a beautiful and fashionable way to add texture and splendor to a room. Mosaic tiles are mounted together to allow for easy installation and come in a wide variety of shapes, colors, and materials that highlight any style.
· Available in a wide variety of styles, shapes and colors
· Great for accent walls, kitchens, bathroom and many can be used on the floor
· Perfect for residential or commercial designs