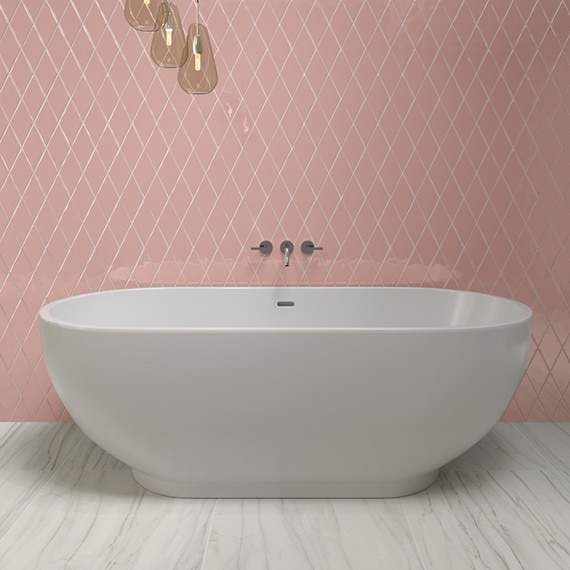 How to Seal Bathroom Tile: Tips and Answers to Common Questions
Sealing your tile adds an extra layer of protection and guards against moisture, dirt, and mildew buildup. When properly applied and maintained, a sealant can help keep floors, showers, or backsplashes looking like new, and ongoing care and maintenance is easier when the tile is properly sealed. Here are some tips on how to seal bathroom tile and when you should complete this simple, but important, task.
Decide If Tile Would Benefit from Sealing
When selecting tile for a new floor or backsplash, you should consult the manufacturer's recommendations on how to seal it. Porous materials, like travertine and other natural stone tiles, often require sealing, especially in high-moisture areas like showers or tub surrounds. Conversely, for porcelain and ceramic tiles, which are highly resistant to water, sealing may be optional, especially for those that have a glazed finish.
Don't Forget about Grout
In addition to sealing your tile, you should also seal the grout - especially in bathrooms or other high-moisture areas. Due to its gritty nature, dirt, debris, and even water can get trapped in the grout between tiles. Over time, grout lines can become discolored and eventually show signs of mold or mildew. Applying a sealant to the grout helps to preserve its original color and it saves future time and effort by minimizing the need for heavy cleaning or even replacing the grout.
Determine the Optimal Time Frame for Sealing
Depending on the type of tile you use, the intervals at which you apply a sealant may vary. For instance, some natural stone tiles, such as limestone, should be sealed prior to the installation of the grout. But, ceramic and porcelain tile can be sealed after the grout has completely dried and the tile has set. Waiting to apply a sealant increases the risk of staining or discoloring of a new bathroom floor. Since you can't walk on the tile until the sealant dries, plan to install the tile when immediate access to the bathroom isn't required.
Don't Forget to Set a Resealing Schedule
Eventually, the protective coating of the sealant wears off and the tile and grout will need to be resealed. Consult the tile manufacturer's recommendations, as well as the instructions printed on the sealing product. If you reapply the grout or replace a cracked tile, be sure to seal the new pieces after installation according to the recommendation by tile type.
Sealing tile and grout is one way to preserve the beauty and longevity of bathroom flooring. For more questions on how to seal bathroom tile, explore our care and maintenance recommendations.